When performing a bathroom renovation, having the correct and adequate bathroom lighting is a must.
Bathroom lighting isn't a priority to most people. But bathrooms are often closed spaces with little to no natural light. Having adequate lighting is important for tasks as well as safety. And bathroom lights no longer have to be boring.
Installing a bathroom heater light can help to make your bathroom a place to relax.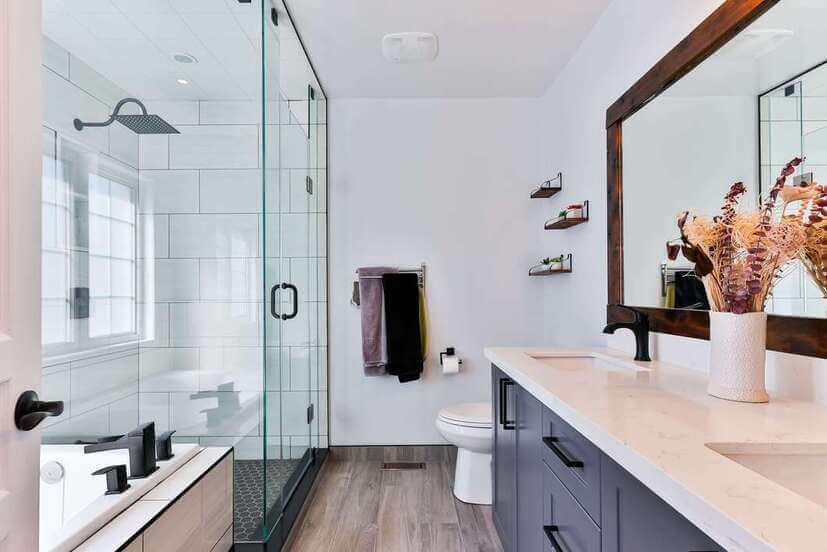 Why You Should Use a Bathroom Heater Light
Bathroom heat lamps are a luxury that won't break the bank. They are relatively inexpensive and provide many benefits. They are designed to heat small areas, like bathrooms.
Benefits of an IXL Bathroom Light and Heater:
Heats the air quickly

Dries up moisture

Warms up surfaces

Reduces condensation buildup

Relieve muscle aches and pains
Types of Bathroom Lighting
The right light can change the whole look of your bathroom. It can remove unwanted shadows and make the room more inviting.
The lighting design and layout can change a dull room into a modern welcoming space. When helping you choose your bathroom lighting, we will take into consideration the layout of the room.
The 3 Major Types of Lighting
Ambient Lighting
Ambient lighting is the most common type of lighting found in a home. It is used to light up a room. It can be natural or artificial. Low-intensity ambient lighting can reduce stress and produce a peaceful ambiance.
Task Lighting
Task lighting is used to meet a particular need. They are often a type of spotlight that makes performing tasks easier.
Accent/Directional Lighting
Accent lighting is often used to set a mood. It can also be used to highlight specific features such as architectural design and artwork.
Choosing Your Bathroom Lighting
Not all lights work well in every bathroom. There are a few factors that you need to take into consideration when choosing lighting.
Your Home's Style
Lights come in all shapes and sizes. You will want to choose lighting that complements your home.
Function
What is the function of the light? Is it for ambient lighting, task lighting or do you need a bathroom heater light? Do you need to brighten up dark areas or maybe create a mood?
Budget
Lighting can be expensive. It is important to keep your budget in mind when choosing your light fixtures.
Importance of Installing a Bathroom Exhaust Fan
Bathroom exhaust fans are an important addition to your bathroom. They don't only remove odours, they remove damaging moisture.
Installing a fan during your remodel can save you money in the future. If you choose to install an IXL bathroom light, you can choose a bathroom heater light 3 in 1 model that has an exhaust fan built in.
Benefits of a bathroom exhaust fans:
Removes Odours
Bathrooms are notorious for strange odours. The installation of a bathroom exhaust fan can remove these unpleasant smells.
Removes Humidity
The moisture that is in your bathroom can be damaging the walls and floors. If the water molecules are not removed, you are allowing mould to grow.
Removes Heat
You may want a heated bathroom in the winter months, but during the summer the heat can be unbearable. Using an exhaust fan can remove the hot air and make the bathroom more comfortable.
Helps Eliminate Airborne Contaminants
Bathrooms are full of contaminants. From mould spores to cleaning products. Using an exhaust fan can help to remove these and improve the air quality.
No More Foggy Mirrors
Running a bathroom exhaust fan can prevent your mirror from fogging up.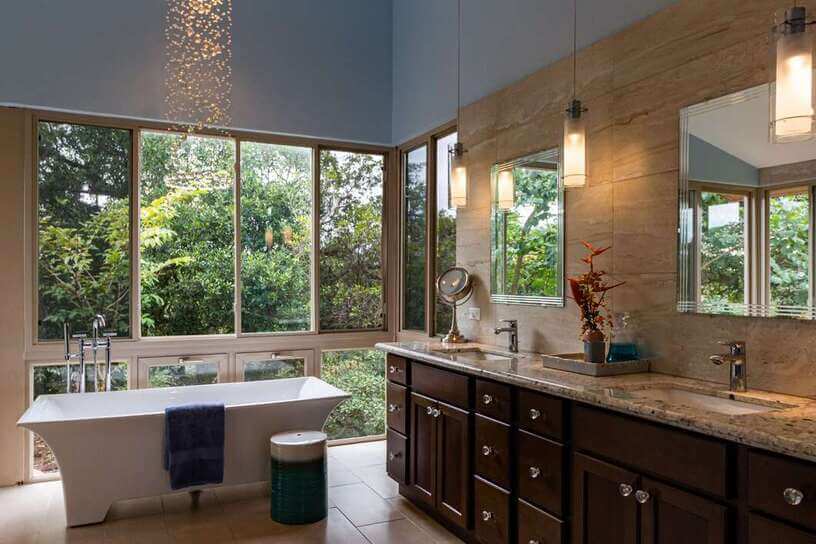 Bathroom Heater Lights

Tiling

Painting

Showers

Updated Fixtures

Countertops

Safety Features
Flooring

Bathroom Exhaust Fans

Cabinets

Toilets

Sinks

Bath Tubs

Walk-in Tubs
Contact Our Team Today
At Quality Bathroom Renos, we strive to provide easy stress-free bathroom renovations. When your project is completed, we know that you will be completely satisfied. We are confident that we can provide you with exactly what you want. Contact us today to learn more about our bathroom heater light options.