About Quality Bathroom Renos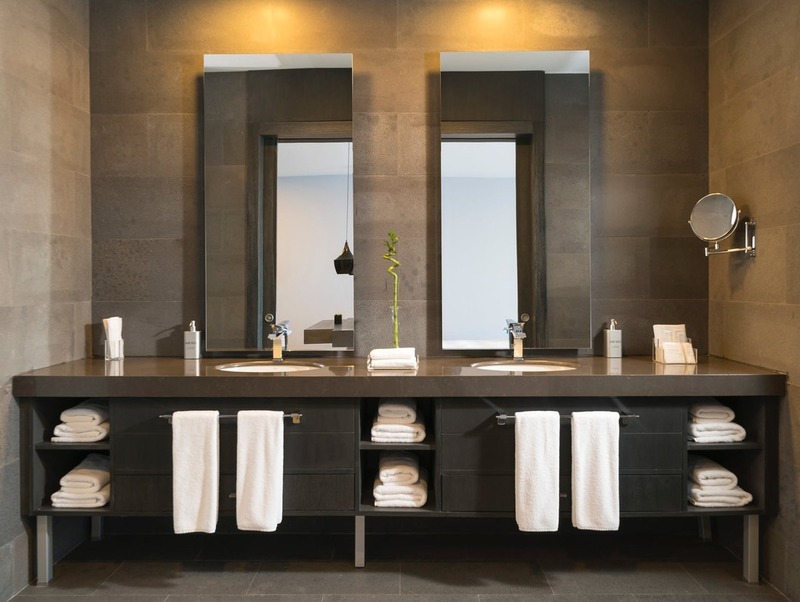 Who is Quality Bathroom Renos?
Quality Bathroom Renos provide bathroom renovations in Sydney, Australia.
We focus on making it easy for you to love your bathroom by providing an all-inclusive, flexible design-to-build bathroom renovation service.
Whether you're looking to increase the value of your home, create a more relaxing space, or fix your existing leaky bathroom, we've got you covered.
Old bathrooms are out! We can bring your vision to life to create a bathroom that is spacious, modern, relaxing, luxurious and functional, all within your budget and with minimal disruption to your home.
Our bathroom renovation experts will help you create a bathroom that not only looks and feels the way you want, we'll also make sure your new bathroom or laundry adds to the functionality of your home.
Bathroom renovations made effortless
Our team will make your bathroom renovation easy and stress-free, providing your dream bathroom within your budget with minimal disruption to your home.
Quality Bathroom Renos offers bathroom renovations in the wider Sydney region.
If you're considering a bathroom renovation in Sydney get in touch for a consultation.
Having your bathroom and laundry renovated is an exciting process. From choosing your layout to picking tiles and colour pallets.
But this can become overwhelming very quickly, especially if you find it hard, like most people, to envision a design that isn't in front of you.
That's why we have provided a range of design ideas to help you get started. Browse through our bathroom renovation ideas and recommendations to get started on what you're looking for in your bathroom or laundry renovation.
Our experts can help bring your vision to life.
Bathroom renovations can be daunting when you weigh up time, effort and price. This often means it gets put on the backburner for 'another time.'
There's no need to wait when we're on your side.
Quality Bathroom Renos has the knowledge, experience and flexibility to create your dream bathroom. We will work within your budget and with minimal disruption to your home during the renovation process.
We'll work with you to select the perfect layout, colour schemes and finishes effortlessly.
Relax in a brand-new bathroom and enjoy a higher home value with Quality Bathroom Renos.
Quality, functional bathroom renovations made effortlessly to fit your vision
Want to chat about your bathroom renovation in Sydney?
Get in touch with our friendly team at Quality Bathroom Renos.