Elderly and Disabled Bathroom Renovations
Bathrooms for the Elderly and Disabled
Renovations are often required in bathrooms for the elderly and disabled. Bathrooms can be dangerous places. Falls are all too common and can sometimes be fatal.
The elderly and disabled often need extra support in the bathroom. Upgrading your bathroom to provide that extra support will provide independence and safety which can allow our loved ones to feel at ease.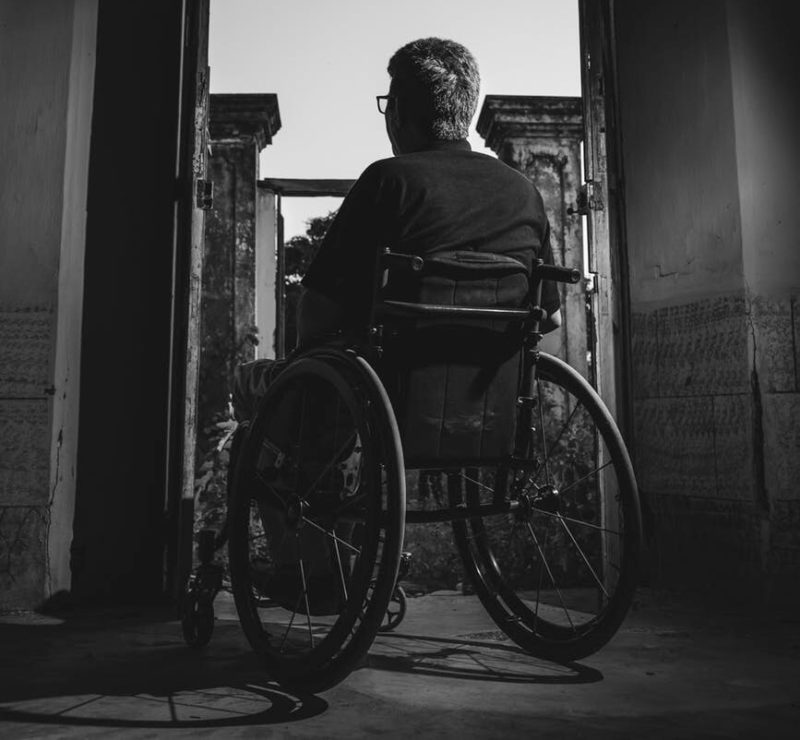 Senior Friendly Bathroom Design Tips
Having your bathroom professionally renovated can help to guarantee bathroom safety. Remodelling can cover many areas of the bathroom. 
Over the years, there have been many advances and design changes. These advances give the elderly and disabled the ability to navigate the bathroom.
At Quality Bathroom Renos we can help you make your bathroom user friendly and safe without sacrificing style.
Safety Features in Bathrooms for the Elderly and Disabled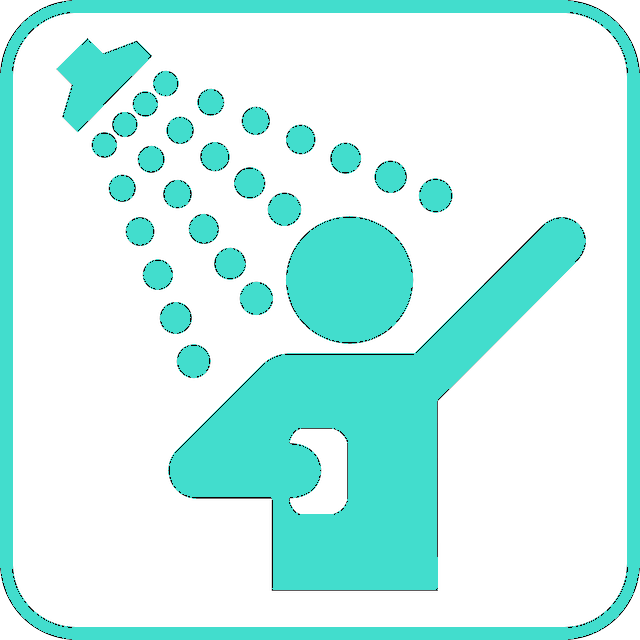 Curbless Showers
Having a curbless shower makes getting into and out of the shower easier. As the name suggests, there isn't a curb that you need to step over. This eliminates the need to have to step up to get out of the shower. Curbless showers are also great for people that are in wheelchairs or use walkers. They will no longer need assistance getting in and out of the shower.

Walk-in Tubs
A walk-in tub is a great option for those who don't want to take the chance of falling. The tub has a door that allows the user to get into it without stepping over the ledge. They are available with a variety of features. Features include handrails, non-slip floors, adjustable showerheads, water jets and fast-draining capabilities.

Built-in Shower Benches
For the elderly and those with disabilities, it can be hard to keep their balance. Having a place to sit gives them a place to safely take their shower without falling.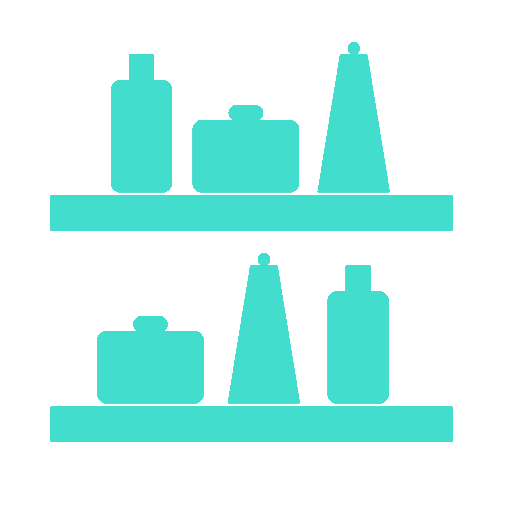 Use Shower Shelving
Having items in reach can lessen the chance of falls. Bending and turning to get a product should not be necessary.

Lever Faucets
The installation of lever faucets is something else that might be easily missed. But lever faucets are easier to use. Faucets that twist can be difficult to turn for those with arthritis or mobility issues. Foot-operated faucets are also an option.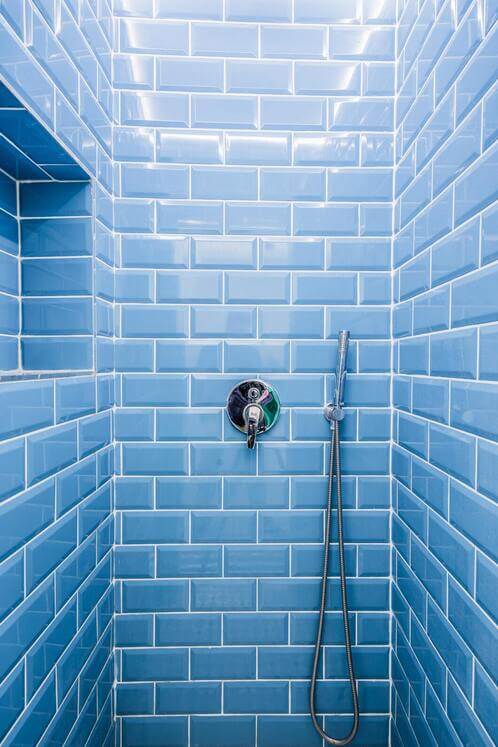 Storage
Storage is important in any bathroom. But if you cannot reach the storage area safely then there is a problem. We like to use pull out drawers and easy to open cabinets when designing bathrooms for the elderly and disabled.

Comfort Height Toilets
It isn't something that is often thought about, but the height of the toilet is very important. Bathrooms for the elderly and disabled take into consideration comfort and ease of use. A few extra inches can make a huge difference.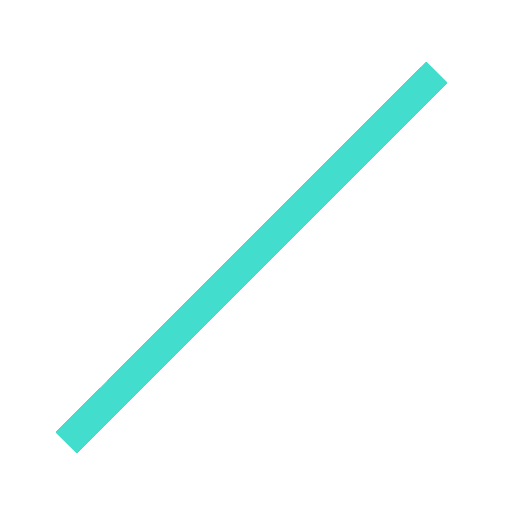 Grab Rails and Bars
Rails and bars make using the toilet and bathing easier. They don't only help the elderly and disabled; they help the caregiver as well.

Handicap-Accessible Vanity
For those who use a wheelchair or a walker using a vanity can be difficult. Handicap-accessible vanities do not have cabinets underneath. This leaves a clearance that makes it easier and more comfortable to use.

Non-Slip Floors
Outside the tub, bathroom rugs can be a safety hazard. Instead, use non-slip kitchen rugs. Some tubs and showers have non-slip surfaces. You can also apply non-slip strips or use a non-slip spray treatment.

Lighting
Another overlooked issue is the lighting. By only using overhead lighting, you can be creating shadows. Bathrooms for the elderly and disabled that are properly illuminated have a reduced risk of falls.

Doors
Doors that swing inward can make it hard for rescue personnel to enter the bathroom. If someone were to fall and block the door, it can sometimes be almost impossible to enter. The door should be hung so that it swings outward. Widening the doorway is also necessary when accommodating those in wheelchairs. Removing locks can also allow for easier access in case of an emergency.
Keeping Loved Ones in Their Own Home
For some people,
bathrooms for the elderly and disabled
can mean the difference between living at home or moving to an assisted living facility.
We all want to stay in our homes as long as possible.
By renovating your bathroom with Quality Bathroom Renos, you are making it easier for those who need a little extra help.
Disability bathrooms give a level of independence that regular bathrooms do not offer.
We'd Love to Help With Your Elderly or Disabled Bathroom Renovation in Sydney
At Quality Bathroom Renos, our designers understand the importance of providing a safe and accommodating bathroom. Call us today to find out more about how we design bathrooms for the elderly and disabled.
Want to chat about your bathroom renovation in Sydney?
Get in touch with our friendly team at Quality Bathroom Renos.