A washroom (also known as powder room or half bathroom) is usually small in size. As it is mainly used by guests, why not enhance the decor by using some of these washroom design ideas?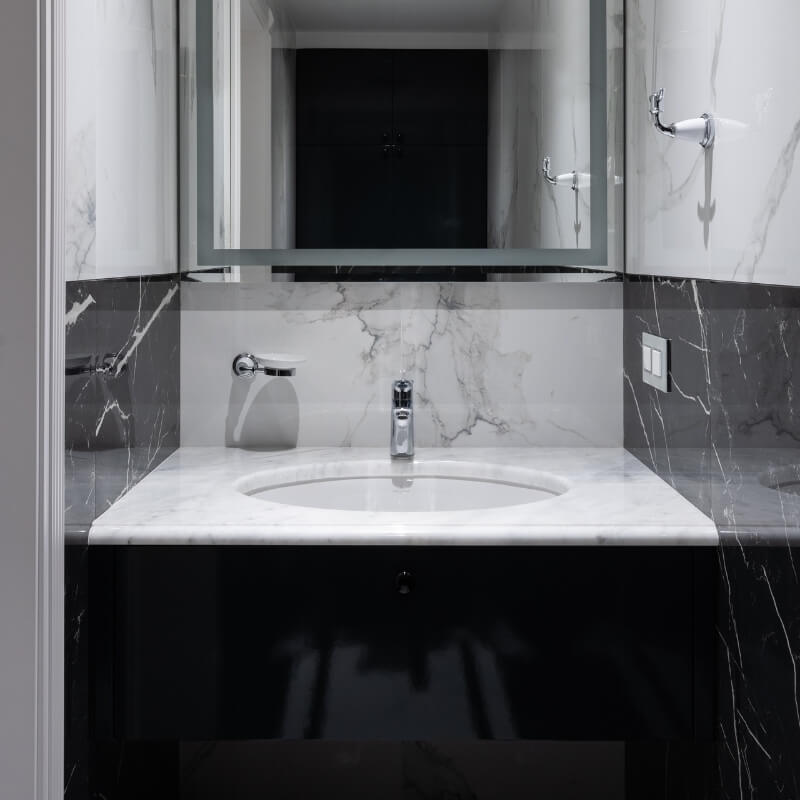 Black & White Marble
---
Marble is a classic and elegant choice for your washroom. It works well in both contemporary and traditionally styled rooms.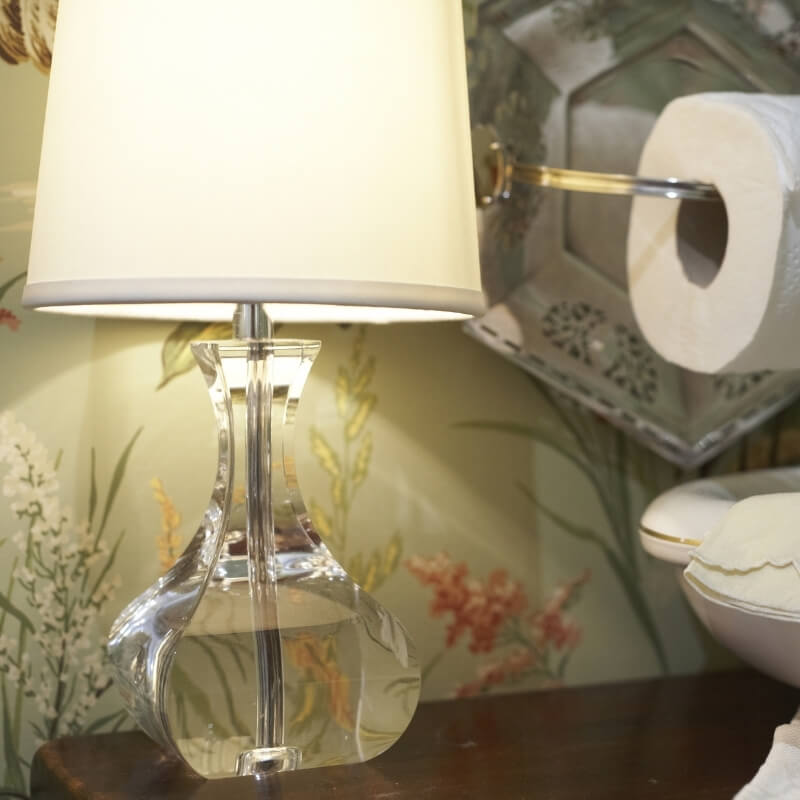 Accessorise With a Lamp
---
Washrooms are often treated as a practical area. Including accessories to your decor, such as a lamp, you can instantly give the room a cosy feel.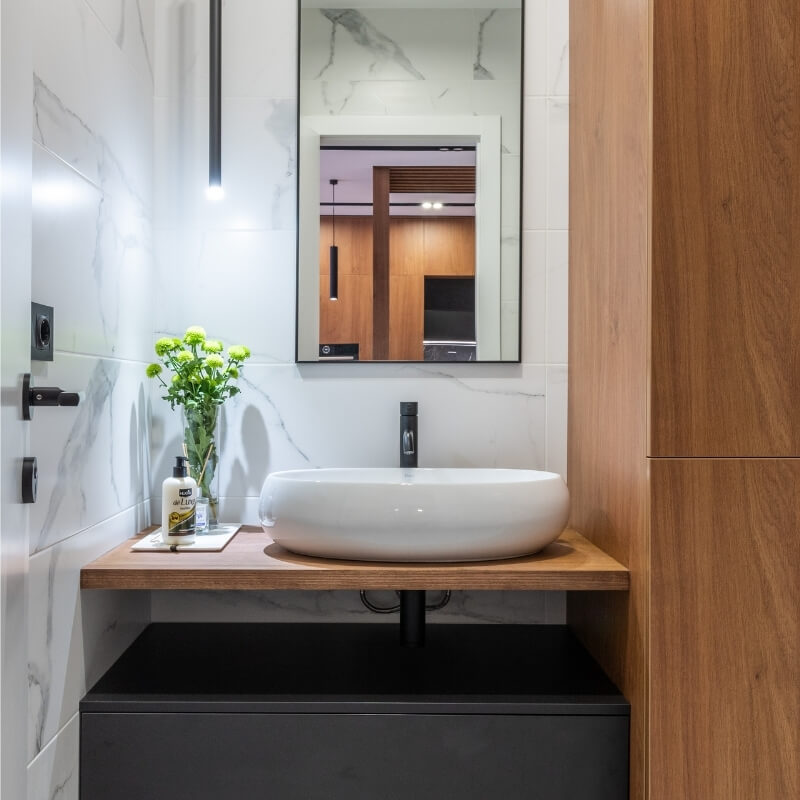 Contemporary Design
---
If your washroom is small, try creating a contemporary design. Think neutral colour palette, simple and clean lines, natural materials and modern styled fixtures.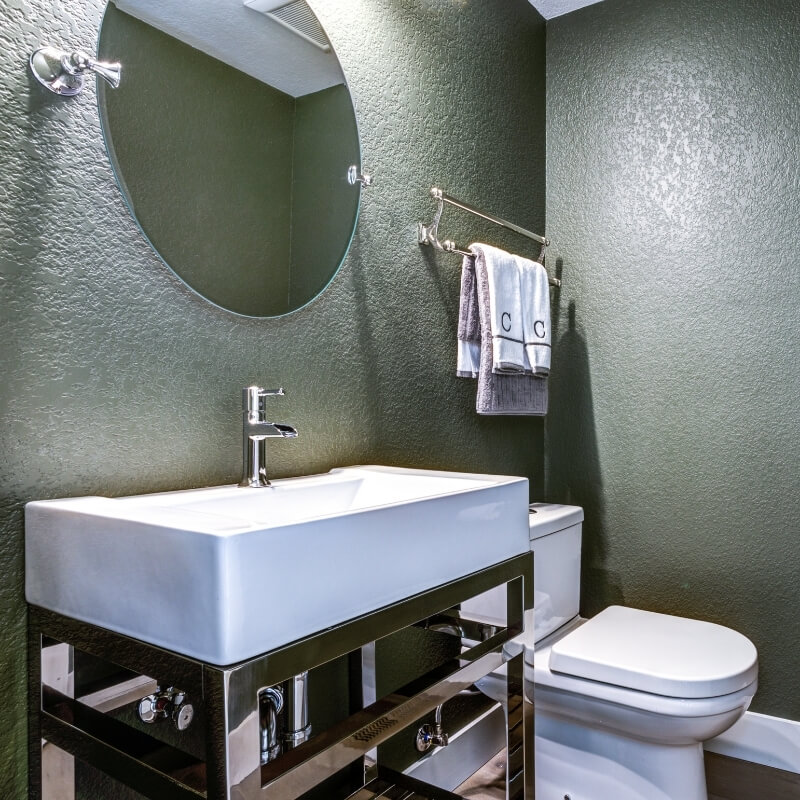 Dark Grey & Chrome
---
Dark grey walls will create a sense of sophistication in your washroom. Teem it with modern chrome fixtures to enhance the elegance and beauty.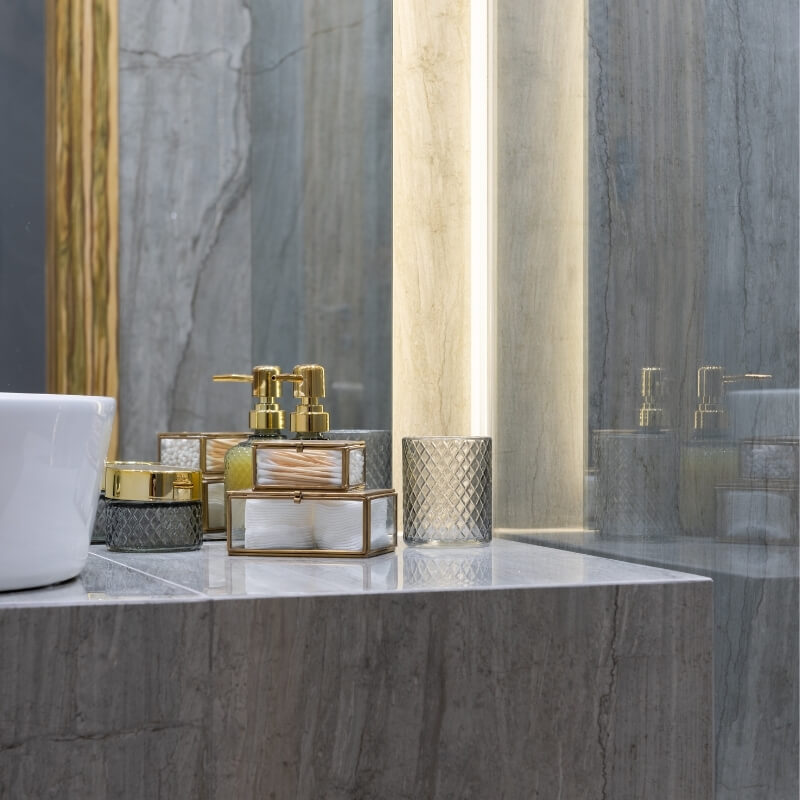 Include Some Cosmetics
---
The use of glass canisters can give your washroom a sense of luxury. These can be used for liquid soap, hand cream, scented candles or even cosmetics for your guests to enjoy.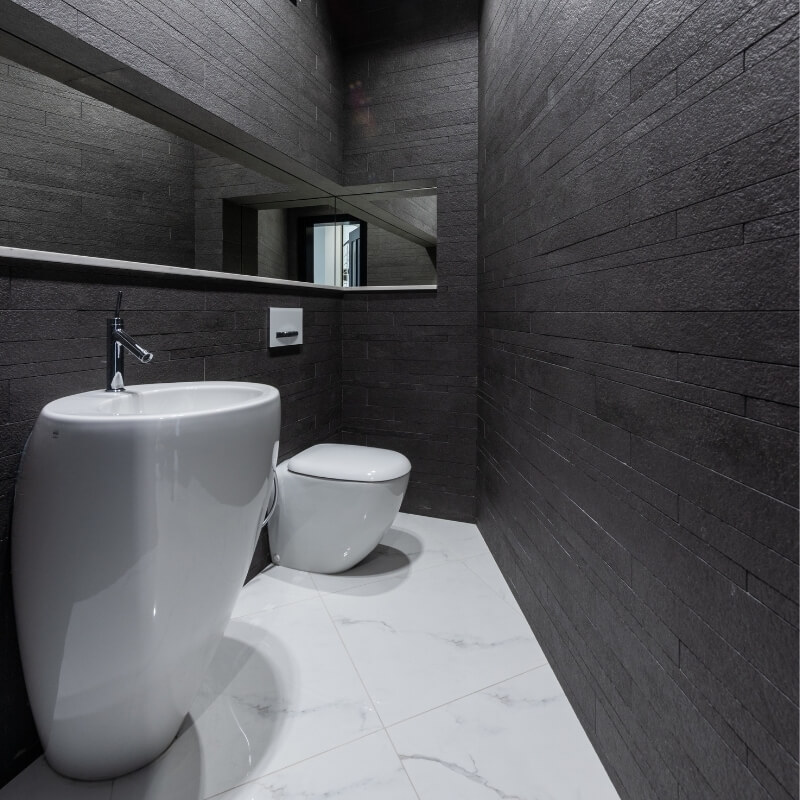 Dark Stone Walls
---
Stone walls are popular in washrooms. Whether it is a natural stone or a faux stone, it will add luxury and texture to your room.
Contact Our Team Today


We provide easy effortless bathroom renovations. 
When we have completed your project, we know that you will love your clean and stylish bathroom.
Our knowledgeable team will walk you through the design process. 
We are confident that we can provide you with the bathroom of your dreams.
We will work with you and try to have minimal disruption to your home.
Contact us now to discuss design ideas and start your

complete bathroom renovation

.



Want to chat about your bathroom renovation in Sydney?
Get in touch with our friendly team at Quality Bathroom Renos.