Small Bathroom Design Ideas
Having a small bathroom does not mean you have to compromise on style. Clever layouts and storage features can give you the sense of space even in the smallest of rooms.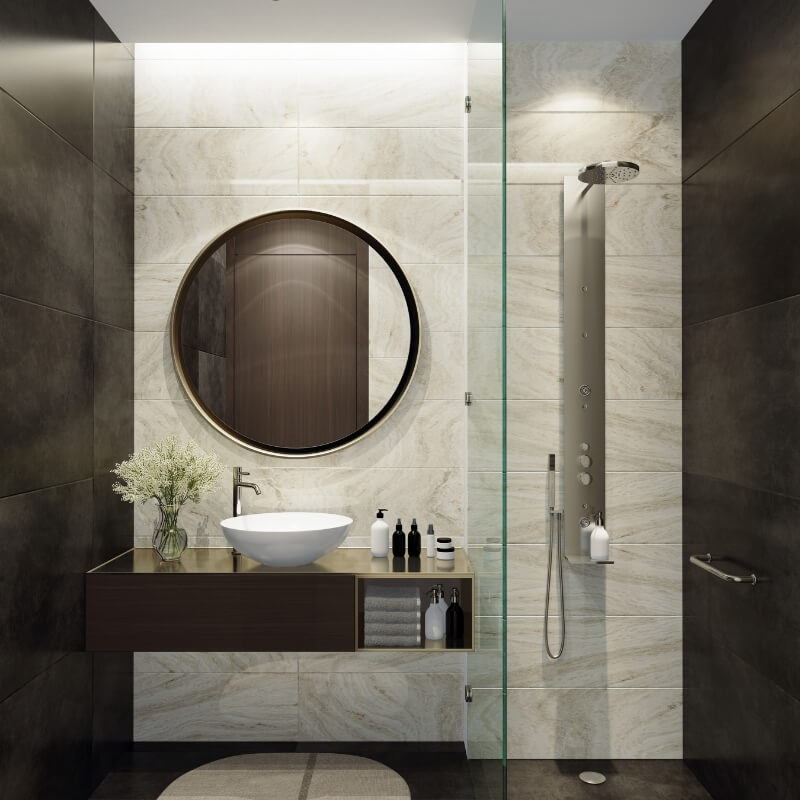 Glass Shower Wall
---
Keep your shower screen frameless. A glass wall divider creates an open view which makes the room feel spacious and inviting.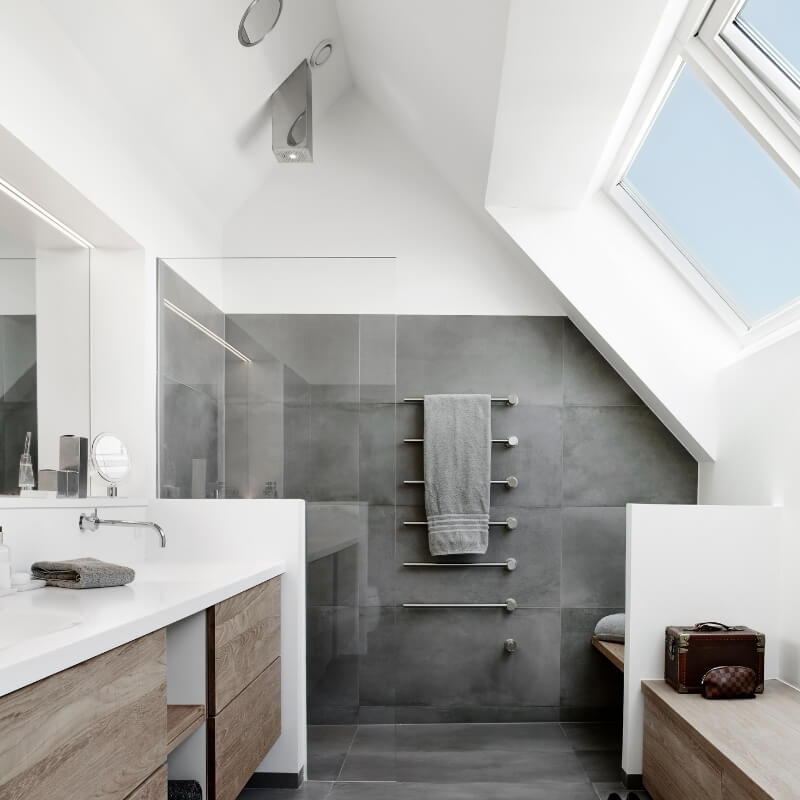 Natural Light
---
A small bathroom can seem larger when there is natural light streaming in. Skylights are a great way to increase the lighting and give the feeling of openness.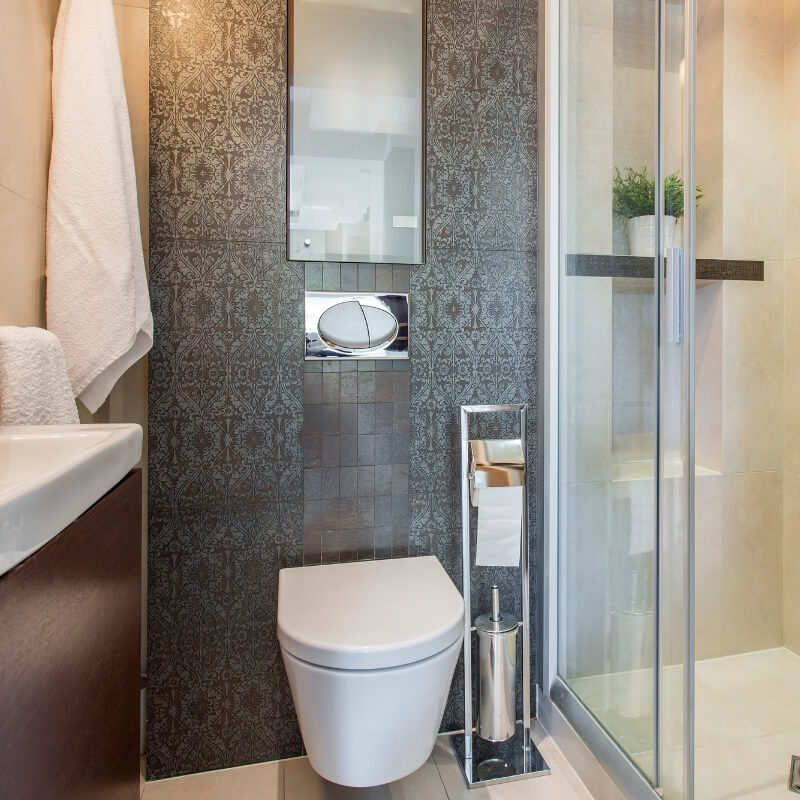 Feature Wall
---
Having a feature wall not only gives your bathroom character it will direct the focus on the feature rather than giving attention to the size.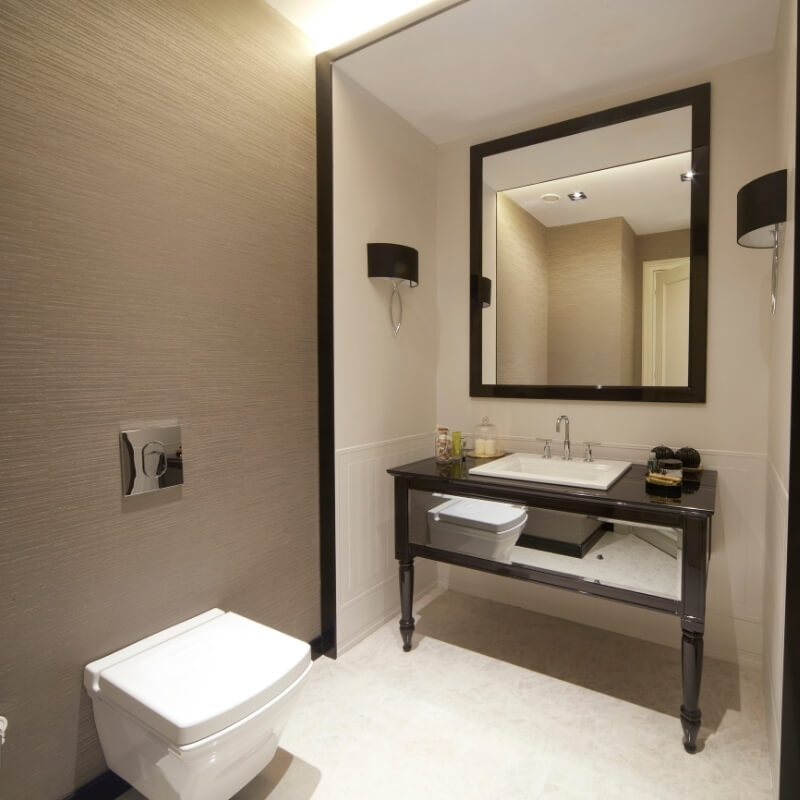 Use Mirrors
---
Mirrors are a popular way to add depth to your room. You dont need to stop at just a hanging mirror. Consider using mirrored cabinet doors or add a full length mirror if space allows.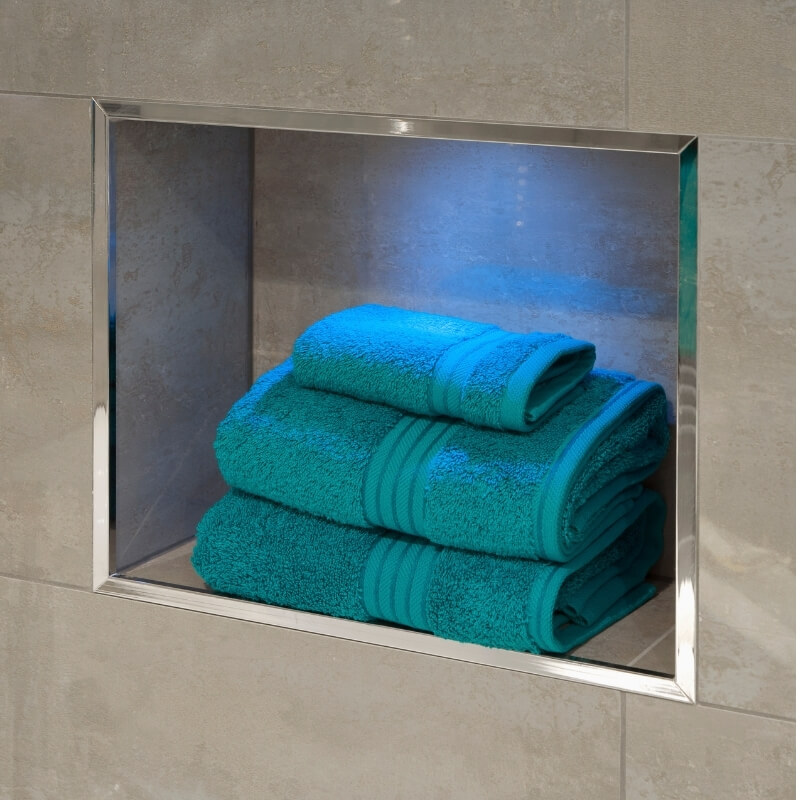 Wall Recessed Storage
---
Storage is often a problem associated with small bathrooms. Recessed shelves provide space without congesting the room. Add lighting to create depth and character.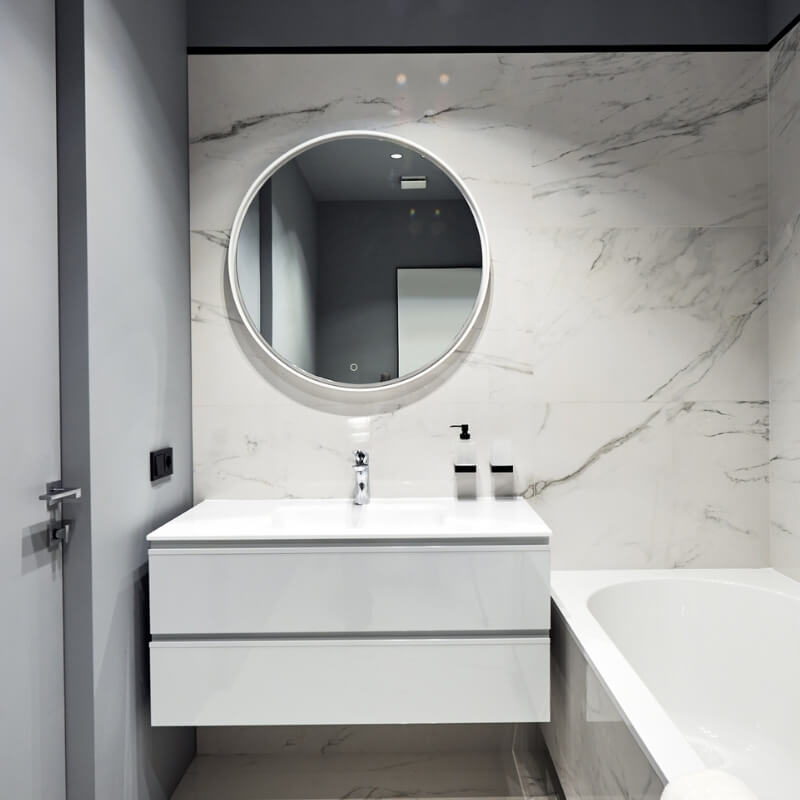 White Marble Wall
---
Nothing screams luxury like marble. Having a white marble wall will give your small bathroom a larger feel.
Contact Our Team Today


We provide easy effortless bathroom renovations. 
When we have completed your project, we know that you will love your clean and stylish bathroom.
Our knowledgeable team will walk you through the design process. 
We are confident that we can provide you with the bathroom of your dreams.
We will work with you and try to have minimal disruption to your home.
Contact us now to discuss design ideas and start your

complete bathroom renovation

.



Want to chat about your bathroom renovation in Sydney?
Get in touch with our friendly team at Quality Bathroom Renos.