The laundry is an essential room in a family home. Creating a space that is functional and well organised will make the chore of doing laundry more pleasing. Take a look at these laundry design ideas for some ways this can be achieved.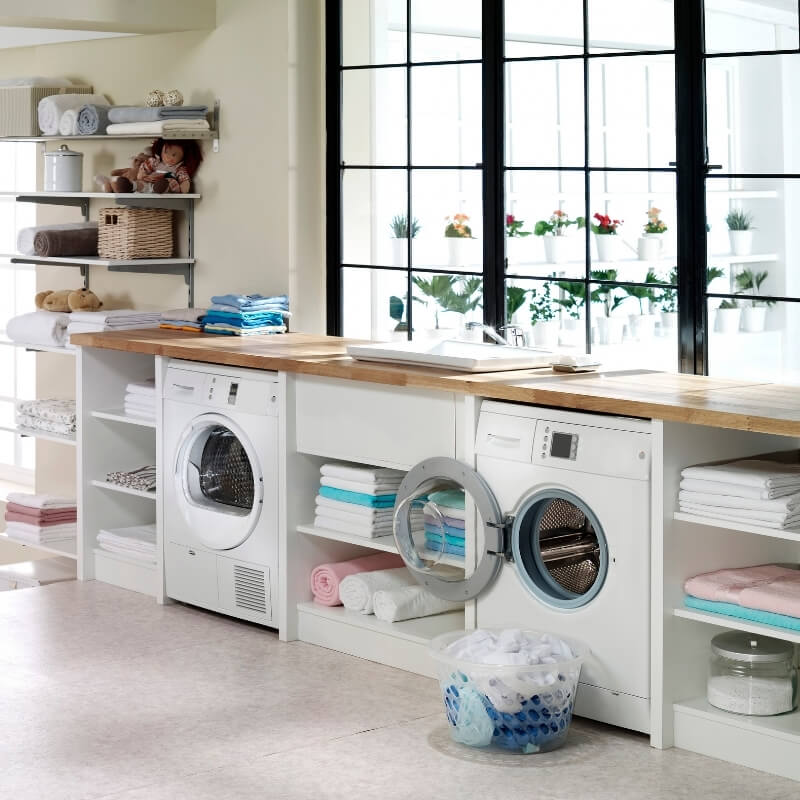 Inline Laundry Room
---
If your laundry is intergrated with another room, having your appliances, sink and shelving in line keeps the room both tidy and functional.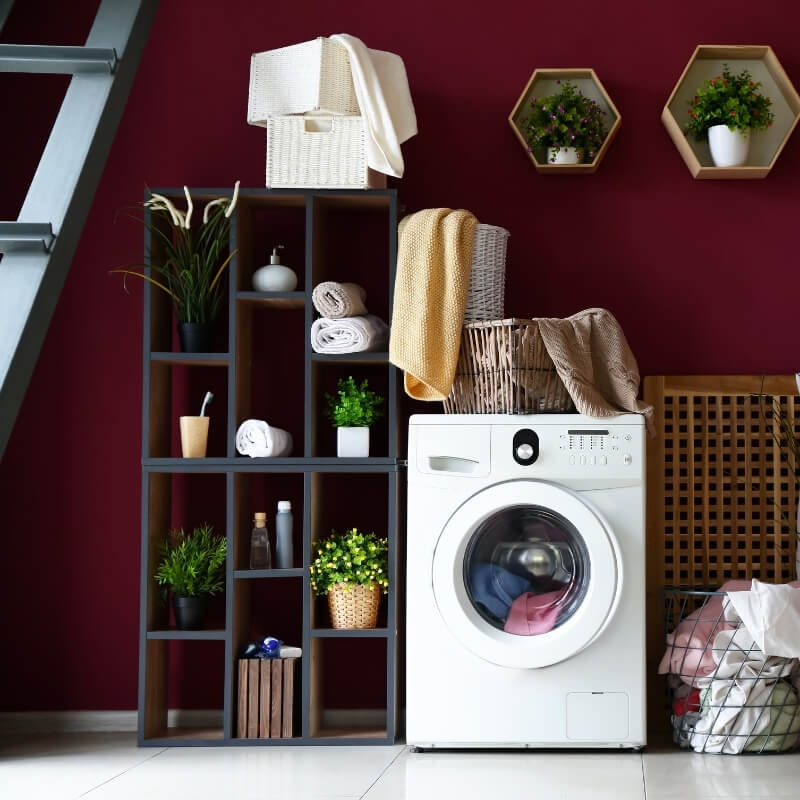 Add Some Colour
---
Give your laundry room a lift by adding colour. Paint your walls in a bold colour or you could even choose coloured appliances as the focus of your room.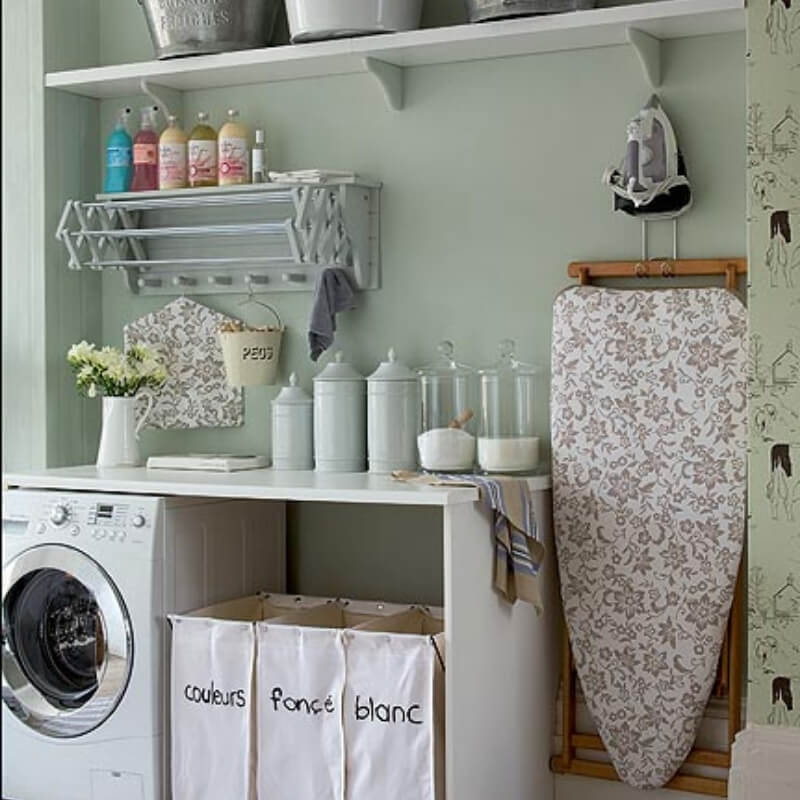 Compact Storage
---
If you have a small space for your laundry it is best to keep the design compact and efficient. Make use of hanging racks for items such as the ironing board and retractable airers.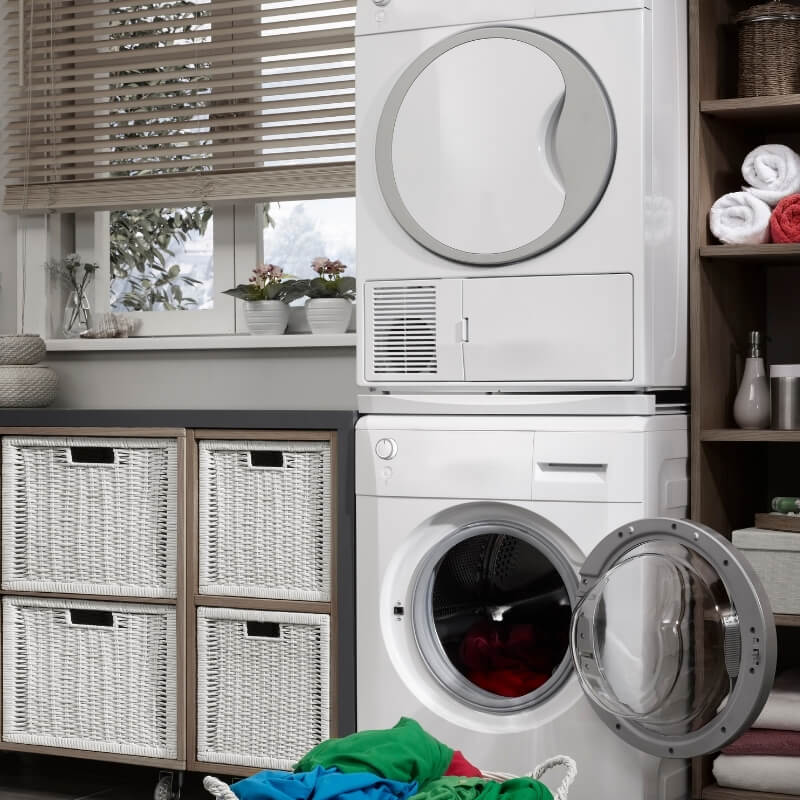 Basket Storage
---
Keep things tidy in your laundry by adding baskets on open shelves. They can add an element of charm to your room and come in various sizes to suit your needs.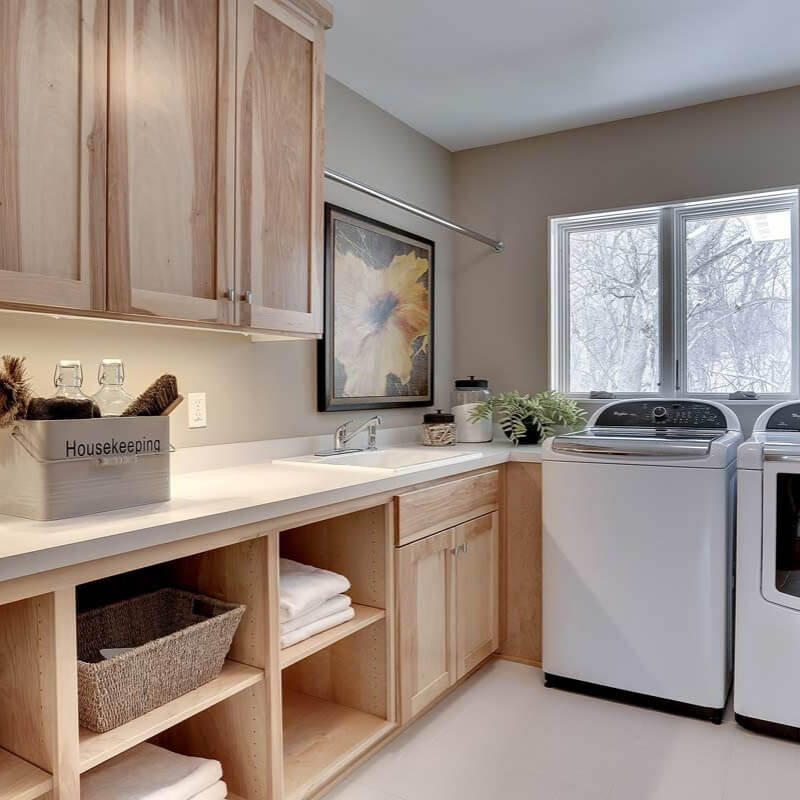 Timber Cabinets
---
Having a dedicated space for your essential laundry items will keep your laundry tidy. Using timber cabinetry gives your room warmth and elegance.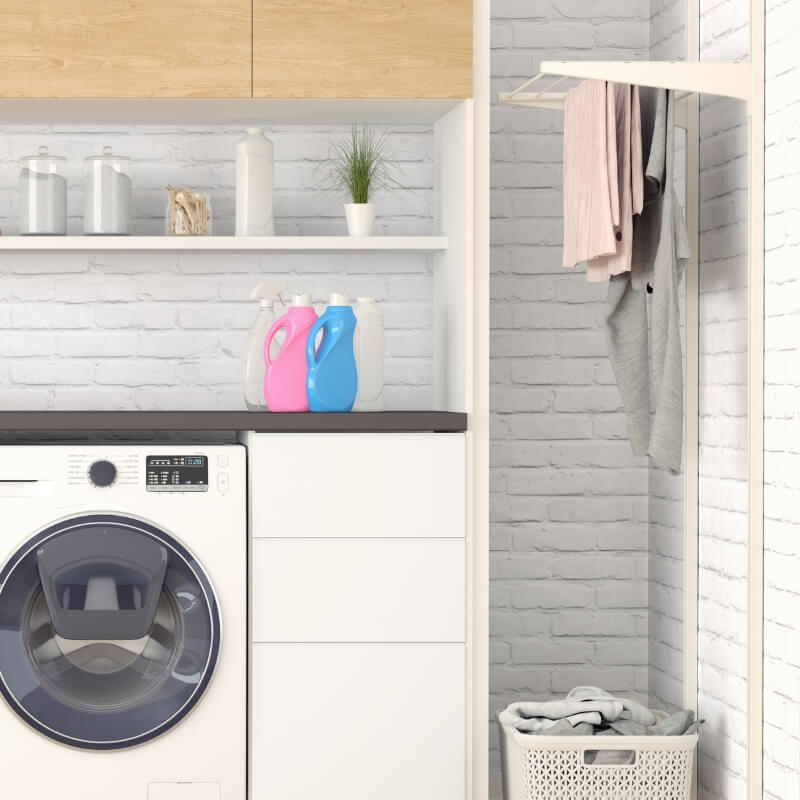 Drying Rack
---
A drying rack is a handy feature to have in your laundry. If space is limited, look for a pulldown rack or install one over a bench.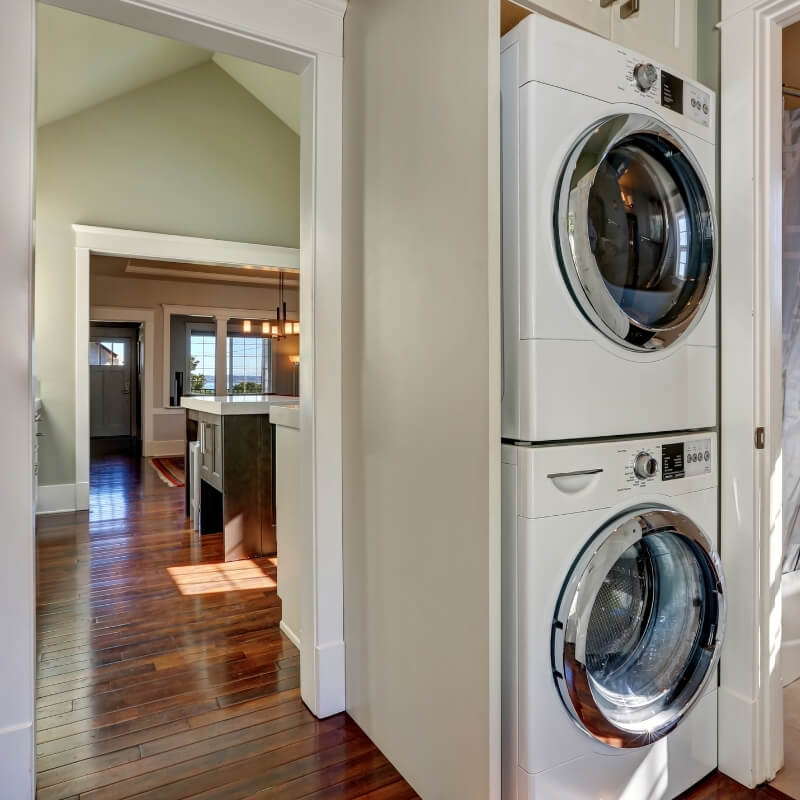 Stackable Appliances
---
Do you have a small home or an apartment? Stacking your washing machine and dryer is a sensible solution if you are limited in space.
Contact Our Team Today


We provide easy effortless bathroom renovations. 
When we have completed your project, we know that you will love your clean and stylish bathroom.
Our knowledgeable team will walk you through the design process. 
We are confident that we can provide you with the bathroom of your dreams.
We will work with you and try to have minimal disruption to your home.
Contact us now to discuss design ideas and start your

complete bathroom renovation

.



Want to chat about your bathroom renovation in Sydney?
Get in touch with our friendly team at Quality Bathroom Renos.