Ensuite bathrooms are generally attached to the master bedroom. They provide a private sanctuary away from the main family bathroom. This can allow for a bolder statement that reflects your own personal style.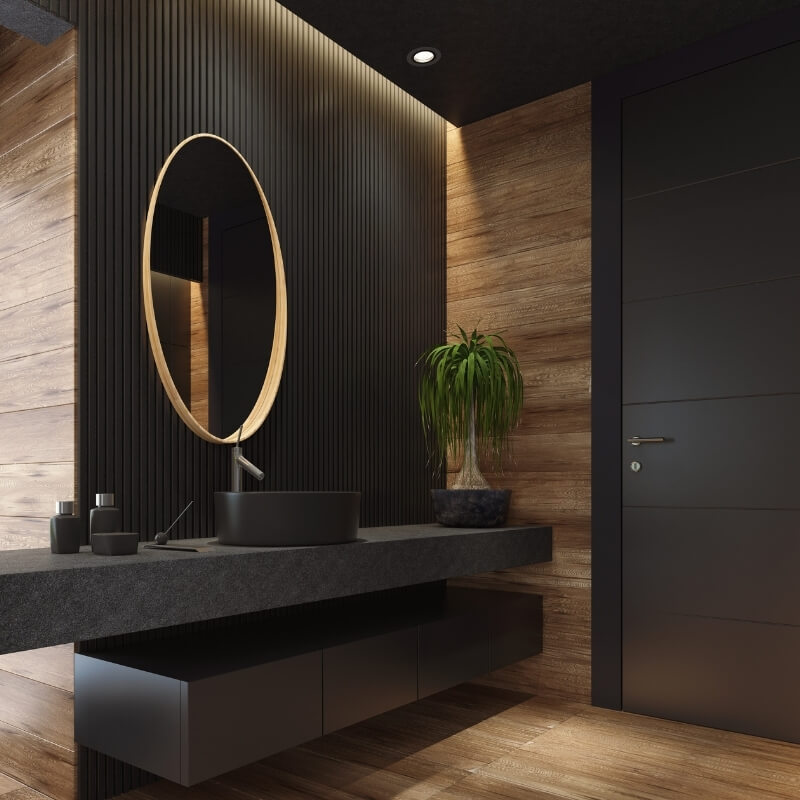 Dark and Intimate
---
Make your ensuite a place of luxury and sophistication. Having dark colours teamed with timber panelling will give a sleek modern look with a feeling of warmth and serenity.
Extend the Bedroom
---
Continuing the scheme of your bedroom will create a flow. This will give the space a connected feel and a complimentary atmosphere.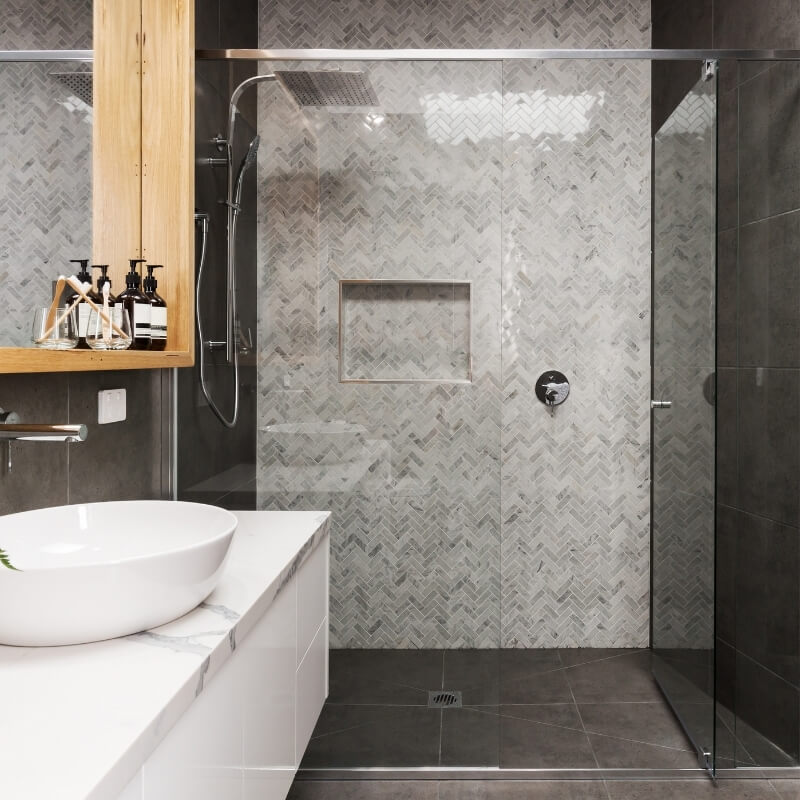 Frameless Glass Shower
---
Keeping your shower door frameless will give your ensuite bathroom a more spacious feel. You may even opt to do away with the door, but make sure you have a sloping drain.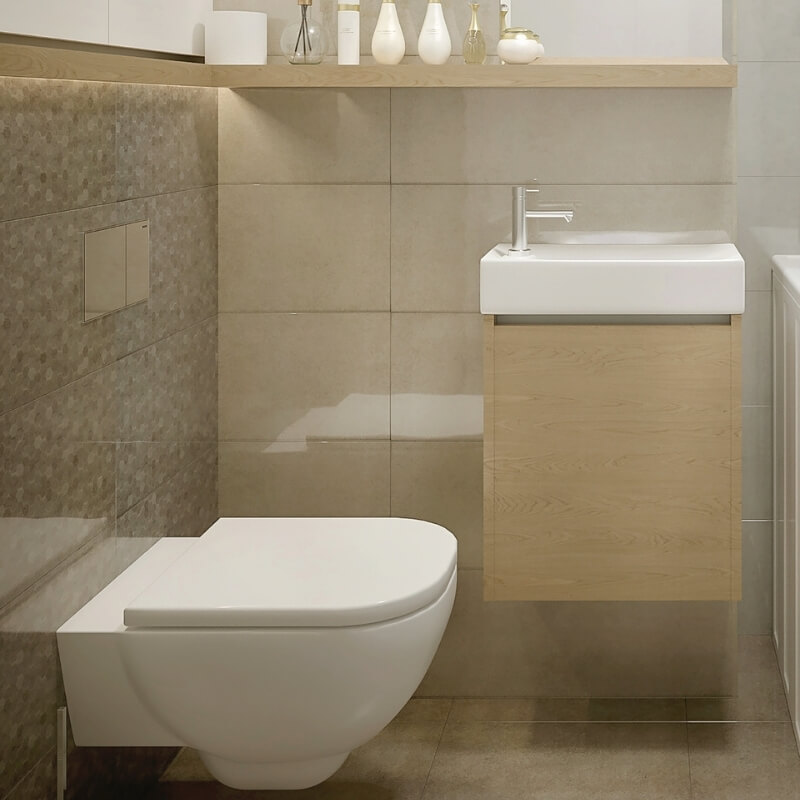 Streamlined
---
Ensuite bathrooms can be quite small. To keep the room open, opt for streamlined sanitaryware. This will make your space stylish whilst keeping it practical.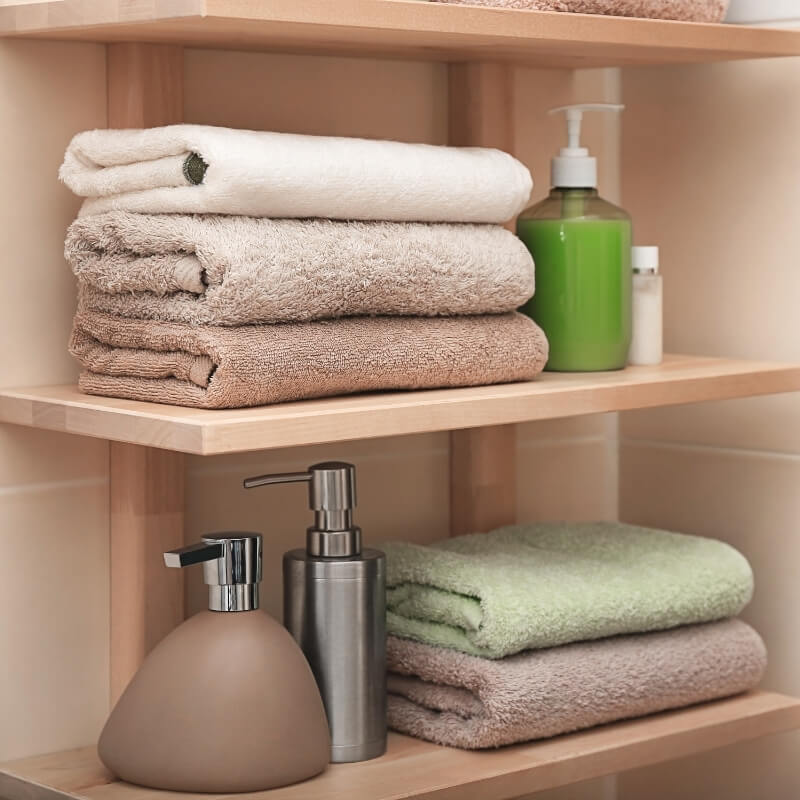 Maximise Storage
---
Shelving in your ensuite bathroom will add valuable storage as well as being visually appealing. Consider utilising a nook for some built-in shelves.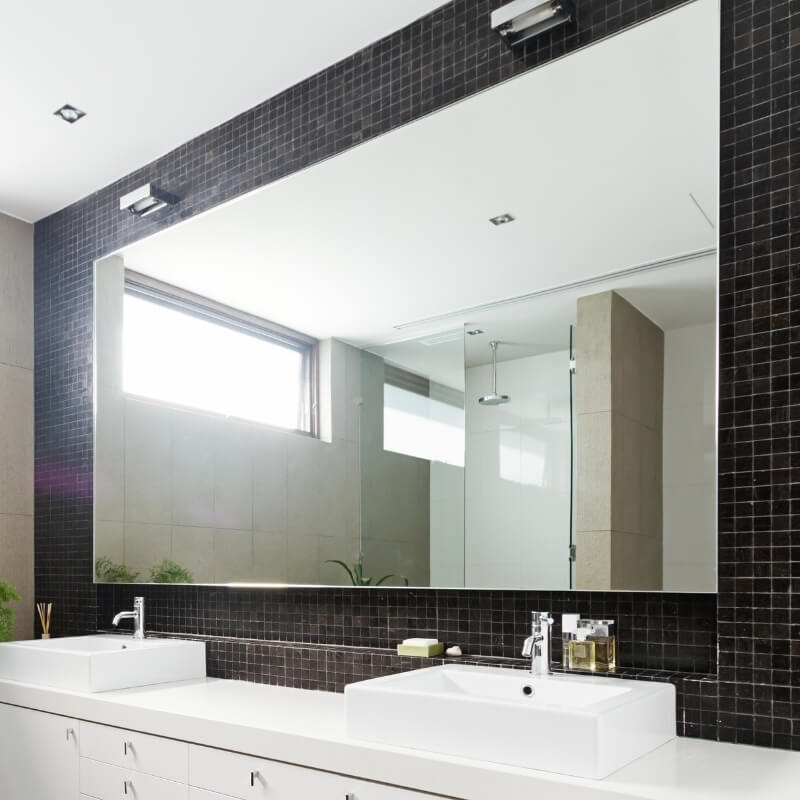 Large Mirror
---
Mirrors are a great way to create extra depth to a room. The reflection of a large mirror in your ensuite will improve the natural light and space.
Contact Our Team Today


We provide easy effortless bathroom renovations. 
When we have completed your project, we know that you will love your clean and stylish bathroom.
Our knowledgeable team will walk you through the design process. 
We are confident that we can provide you with the bathroom of your dreams.
We will work with you and try to have minimal disruption to your home.
Contact us now to discuss design ideas and start your

complete bathroom renovation

.



Want to chat about your bathroom renovation in Sydney?
Get in touch with our friendly team at Quality Bathroom Renos.