Bathroom Colour Scheme Design Ideas
Need some inspiration on how to bring some colour into your bathroom renovation? You may be fearful of adding colour to the bathroom, but this doesn't need to be the case. Colour can be in the form of a feature wall, fixtures or accessories. Take a look at our bathroom colour scheme design ideas to help you create the bathroom of your dreams.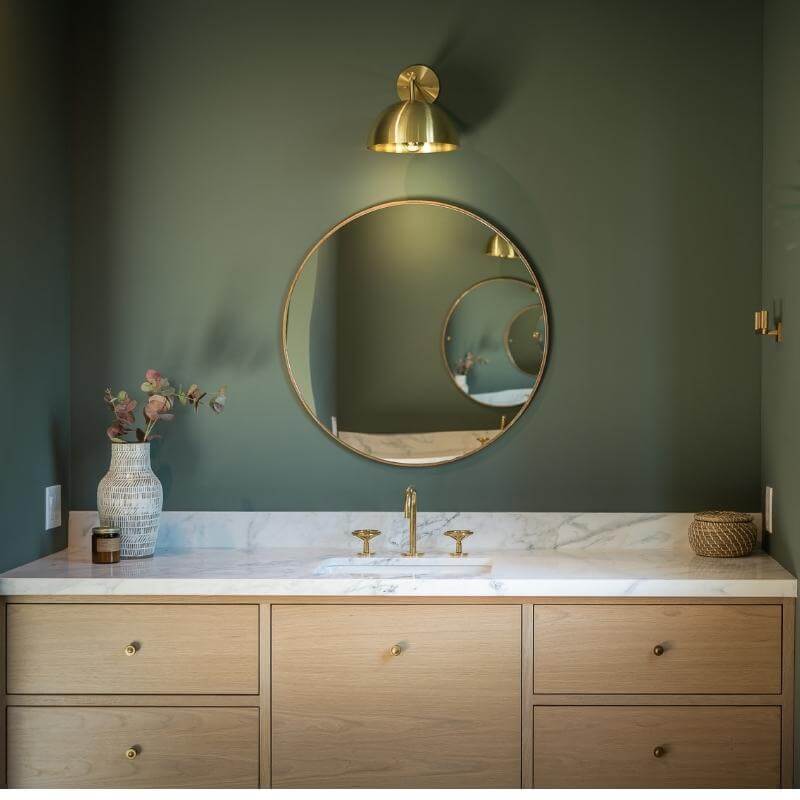 Olive Green
---
The richness of olive green will instantly bring warmth to your bathroom. Match the green earthy tones with neutral shades of timber and beige. Use gold coloured tapware and mirror frames as accents.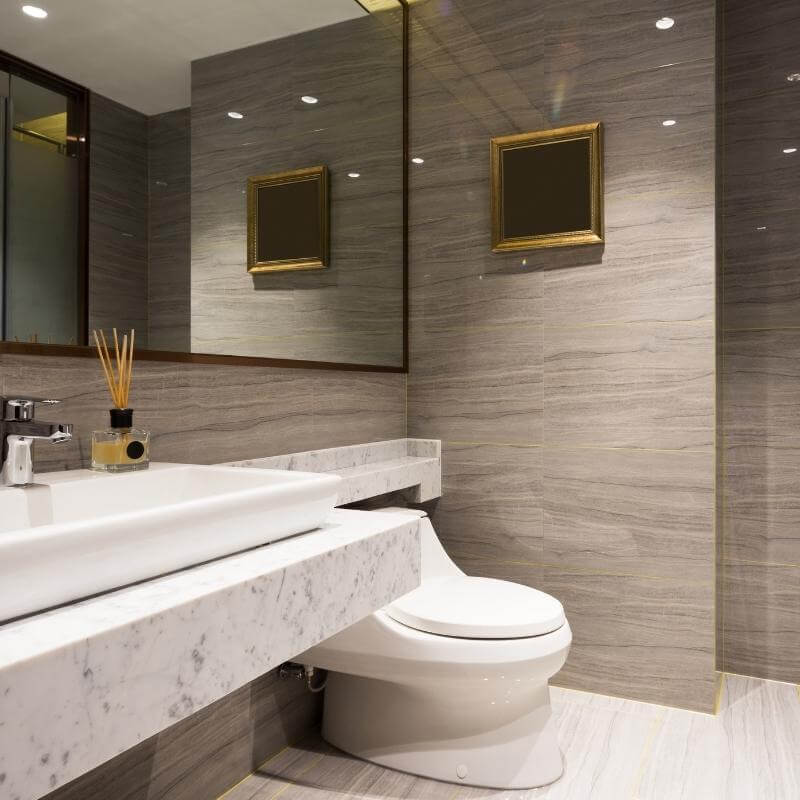 Neutrals
---
If you don't want a bold colour, using neutral shades can be a safe choice for your bathroom. Layer the neutrals (whites, beiges, greys) to create interest and give your bathroom a serene and luxurious feel.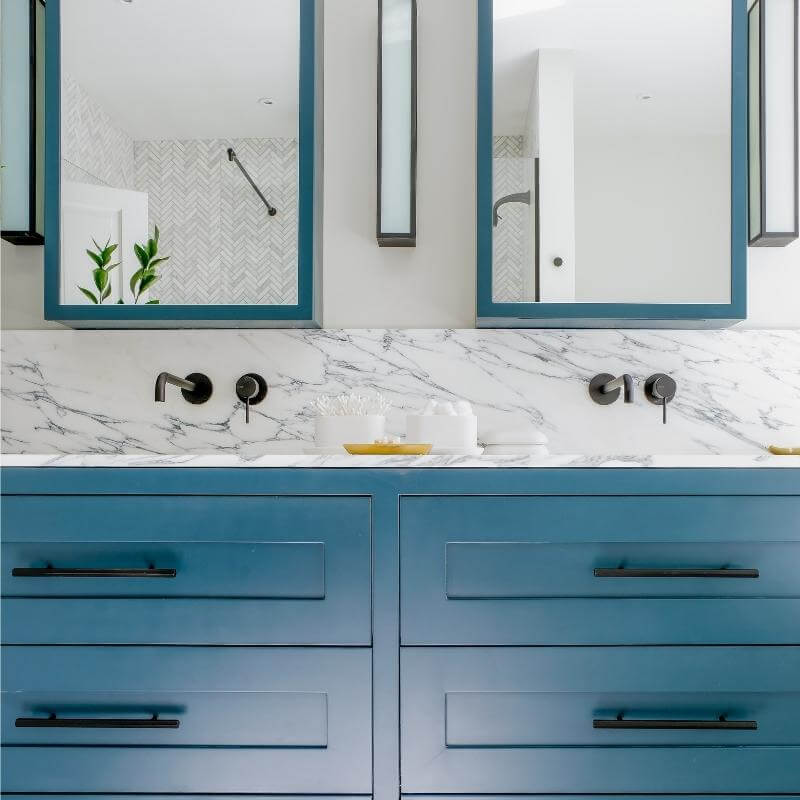 Blue Features
---
Adding colour to your bathroom renovation may be daunting. Consider choosing a blue coloured vanity and matching mirror frames to give your bathroom a lift.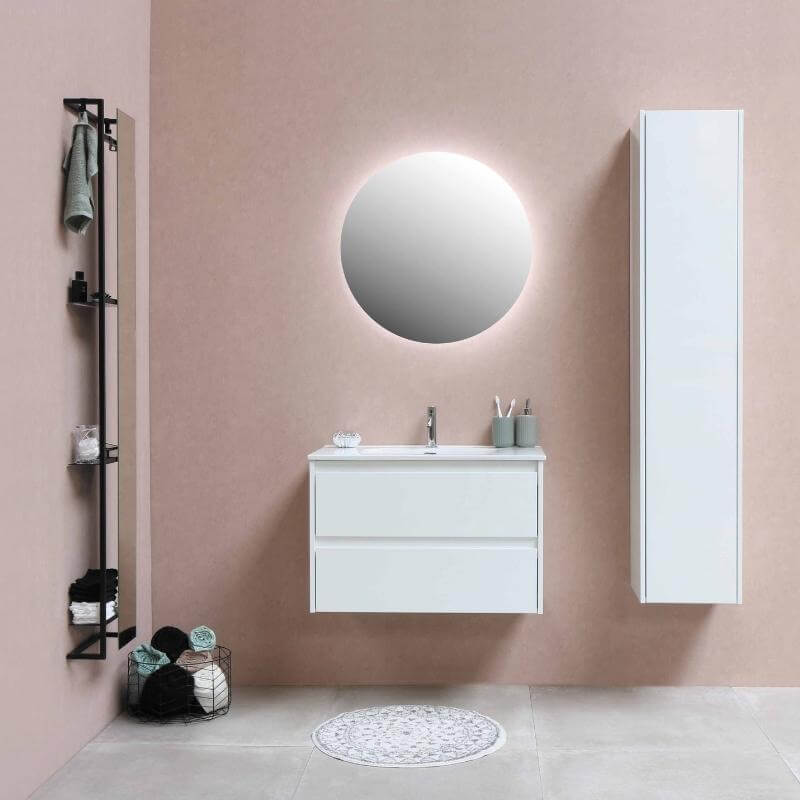 Pale Pink
---
A pale pink bathroom wall can be pleasing and refreshing. Choosing a minimalist vanity in white can give it a modern feel while keeping the ambience charming and stylish.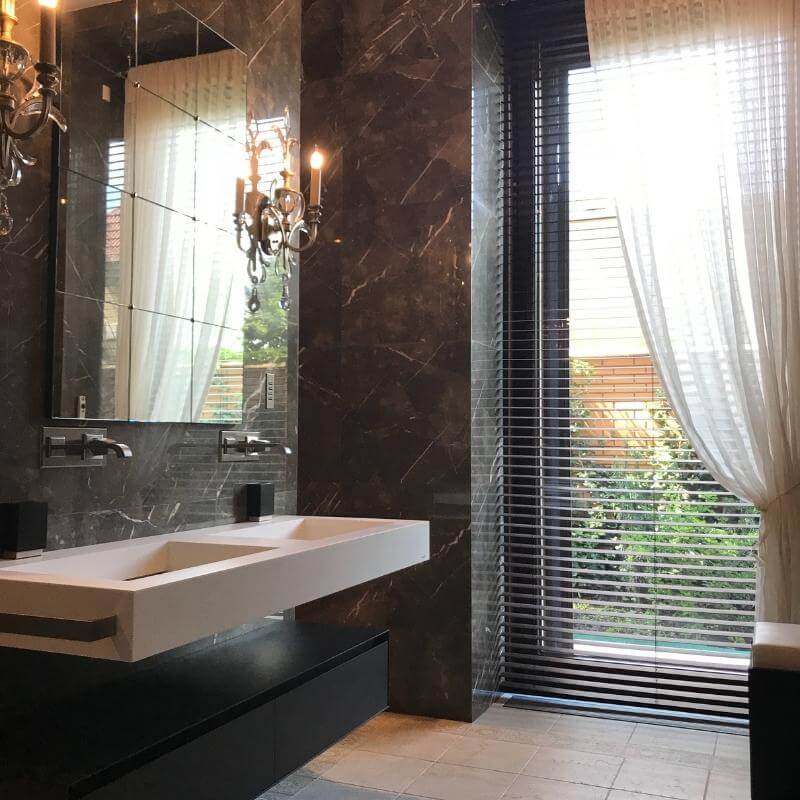 Rich Browns
---
Brown can be considered boring, but choosing a rich brown tone can give your bathroom a warm and cozy feeling. It is also a wonderful backdrop for other colours that you wish to add.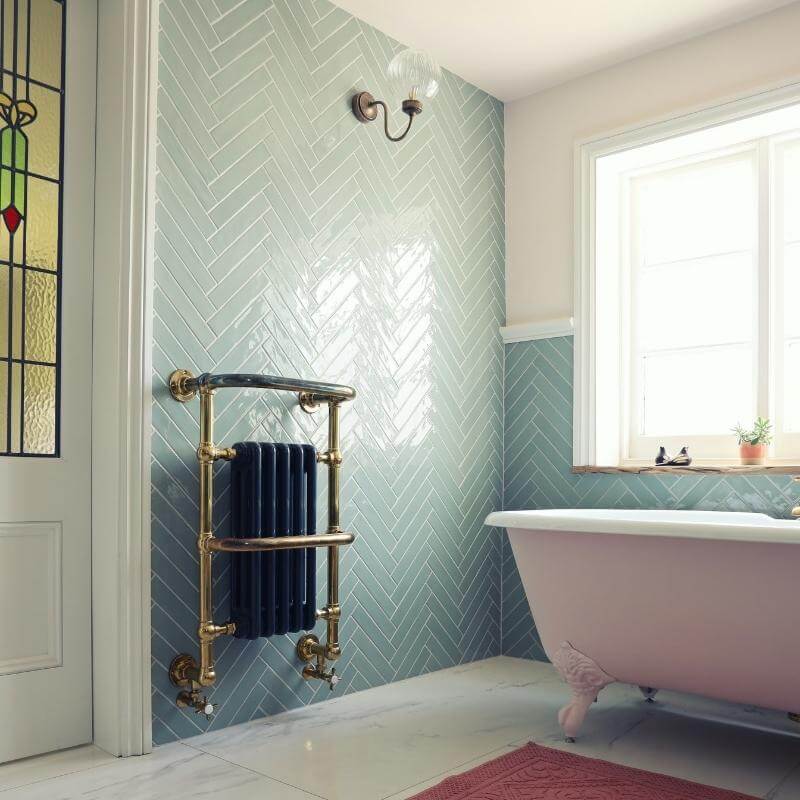 Pastels
---
Pastels are calming and alluring and can be used in any style bathroom whether it be classic or contemporary. Pastel colours also reflect light which creates a sense of freshness and opulence.
Contact Our Team Today


We provide easy effortless bathroom renovations. 
When we have completed your project, we know that you will love your clean and stylish bathroom.
Our knowledgeable team will walk you through the design process. 
We are confident that we can provide you with the bathroom of your dreams.
We will work with you and try to have minimal disruption to your home.
Contact us now to discuss design ideas and start your

complete bathroom renovation

.



Want to chat about your bathroom renovation in Sydney?
Get in touch with our friendly team at Quality Bathroom Renos.